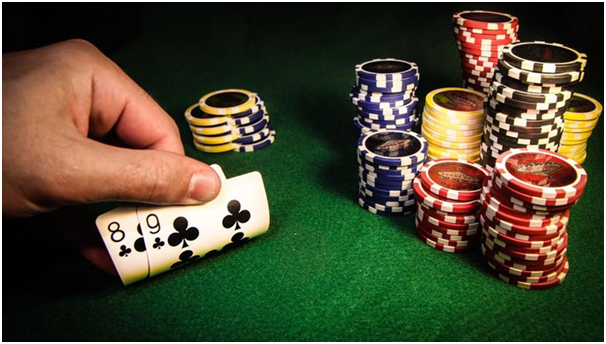 Read Time:
3 Minute, 13 Second
Online casinos providing players with the opportunity to enjoy all their favourite games from the comfort of their own homes. While playing may seem simple and straightforward, there are still certain rules that players need to be aware of in order to have a successful and enjoyable experience. Let us discuss those rules to help players better understand what they can expect when they log on. The rules of online casino games vary depending on the game you choose to play. However, there are some general rules that apply to most casino games. Here are the top rules you need to know:
Understand the objective of the game – Before you start playing any game, understand the objective. It determines how you win, so knowing it is crucial. With so many different games to choose, it is difficult for beginners to know where to start and what the rules of online casino games are. As each game has its own set of rules, players take the time to familiarize themselves with these rules. This is done by reading the game instructions or by playing the game in demo mode. Here are a few game rules according to its mode.
Blackjack – It requires players to try and get a hand as close to 21 as possible without going over. The user receives two cards and then has the option of hitting (taking another card) or standing (keeping the current card). If they go over 21, they lose the game.

Roulette – A spinning wheel will dispense a ball to a player who places a bet on where it will land. There are different types of bets, such as betting on a specific number or color. Once the ball lands on a number, all bets are settled accordingly.
Slot machines – They feature a variety of themes and styles and just spin the reels to try and win big. The rules vary depending on the specific game, but typically players need to match symbols on the reels to win.

Baccarat – Bet on whether the player or the banker will have the winning hand. The game is played with a standard deck of cards, and the value of the cards is added up to determine the winning hand. The goal is to have a hand with a value as close to 9 as possible.

Craps – It is a dice game that bets on the outcome of the roll. The game has many different betting options, and users make multiple bets on each roll of the dice.

Video Poker – It is a combination of slot machines and poker. Players are dealt five cards and choose which cards to keep and discard. With payouts based on the strength of your poker hand, the goal is to have the best possible hand.
Age Restrictions – Players must be of legal age to participate. They must be at least 18 years old, or the legal age of gambling in their jurisdiction, whichever is higher. Most require players to provide proof of age before they can start playing.

Betting Limits – They usually have minimum and maximum betting limits for each game. These limits are put in place to protect both the player and the casino. Players should be aware of the betting limits before they start playing to avoid making costly mistakes.

Payment Rules – Before playing any game from reputable website like

mega888

, players must fund their accounts. There are various payment methods, including credit cards, e-wallets, and bank transfers. Choose a payment method that is safe and convenient for them. It's also important to note that some payment methods may have higher fees than others.
As a conclusion, the rules of online casino games are designed to protect both the player and the casino. By following these rules, players can enjoy a safe and enjoyable gaming experience. Gamble responsibly and within your means.