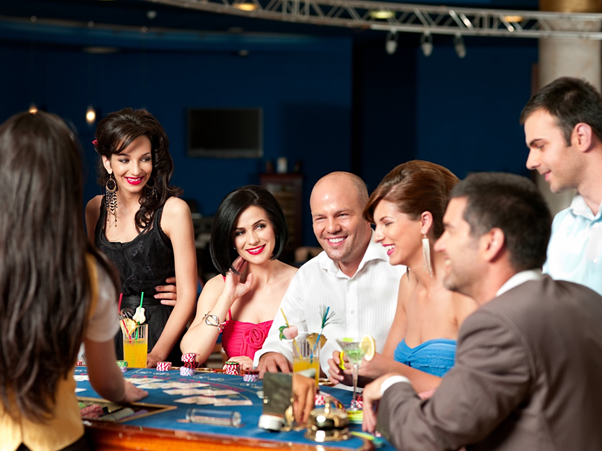 Read Time:
2 Minute, 36 Second
Poker is easily one of the most famous and well-loved games around. Found at pretty much any casino you care to try, its gameplay is one reason for its popularity. Combining an element of luck with strategy, drama and excitement, poker has a lot to offer.
As a result of the many unique features it has, poker is played by millions of people worldwide. It is not just the gameplay features which make ita hit though – the variety on offer is also appealing. The best NJ online casino sites, for example, will not only carry poker to play but also multiple versions of it. Resorts Casino proves this to be true and has some great online poker games to enjoy. This makes it a perfect iGaming platform for people who like to enjoy different takes on this casino classic in total safety.
Most people will know about Texas Hold 'em, as that is the type of poker which gets the most attention. But what other forms of the game are also popular?
Omaha
Next to Texas Hold 'em, Omaha is perhaps the most widely played poker variant. This is maybe because it is like Hold 'em and is simple to pick up quickly as a result. In Omaha though, players are dealt 4 starting cards and the 5 community cards are revealed at the very start of the hand. As in Hold 'em, there are then 4 rounds of betting and players must make up the best 5 card hand (2 of their own cards and 3 of the community cards) to win.
7 Card Stud
As the name suggests, 7 Card Stud involves players being dealt seven cards overall. This comprises of each player who enters the hand getting two cards face down to start with and one face up. After a round of betting, another card is dealt face up before another round of betting ensues. This leads to another two cards face up/two rounds of betting before a final card is dealt face down on the Seventh Street betting round. After the final round of betting, those players still in, showdown and make their best five-card hand out of the seven they have been dealt.
5 Card Draw
This type of poker is pretty simple to play and offers lots of excitement – just like Hold 'em. To begin with, players are dealt five cards and a round of betting follows when players can raise, call or fold. Once this happens, the remaining players can draw between zero and five cards, before another round of betting unfolds heading into the showdown. At this point, the person still active with the best hand wins the pot. As with other versions, knowing what the best poker hands are in this game is crucial.
Poker is a game with many versions
As the above shows, poker is not only an exciting game to play but also one which has many different forms to try. This is great news for players because it stops the action from ever getting boring and always means you have something new to check out.