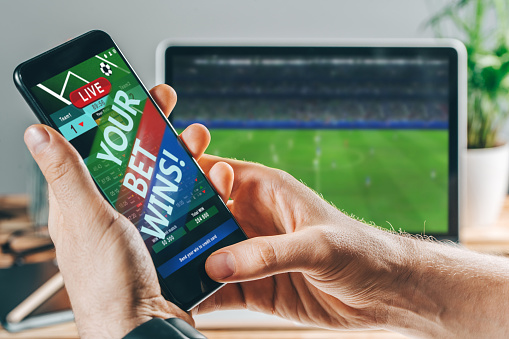 Read Time:
3 Minute, 23 Second
Football betting is a popular activity among many Asian countries. Singapore in particular has a huge fan base of football and football betting. It is a very popular niche because it is easier to get access to various betting markets than any other sport available in the country.
If you are one of the many sports betting fans who seek success in football betting, here's our basic guide on how to play football betting in Singapore.
The state of online betting in Singapore
In a nutshell, the online betting scene in Singapore is not as open as one might think. For a country with some of the most popular gambling destinations (casino resorts, etc), any online gambling website is banned. The only exception to this is the Singapore Pools and the Singapore Turf Club.
These two are state-owned gambling companies that are permitted to provide gambling services remotely or over the internet. Any other online betting websites are considered illegal. However, the gambling ruling does not specifically mention offshore gambling websites.
Why choose football
For one thing, it is something that is easy to do. The sport is literally everywhere and it helps that the sport is undeniably the most popular one in the entire world. You don't even have to look further as BBC Football is now even a household name.
Betting on football is a complete no-brainer to the locals since right out of the gate they have access to all the latest betting markets for football.
Many people who like to bet on football also enjoy the process of picking and choosing which teams to support and bet against. Moreover, betting on football provides an opportunity to test your sports betting skills and see whether or not they truly have a high accuracy rate, all while having the opportunity to make money out of it.
Among all the sports available in Singapore, football certainly has the greatest number of sources available such as gambling strategies and football betting information imaginable in order to make the most money and turn a profit.
Where to place your bets
We've already talked about the current state of the online betting scene in the country and how gambling activities are basically limited to two options when it comes to online betting. The country's most popular choice when it comes to football betting is none other than Singapore Pools.
If you are looking for the safest (in every sense of the word) online betting platform where you can bet on football without ever facing any legal consequences, Singapore Pools is the right choice for you. If you are feeling a bit stingy, there are plenty of other international betting sites that allow Singaporeans.
Regardless of where you'd rather place your bets, you have to keep in mind that you have to be at legal age in order to bet on any sport. Singapore Pools only allows players that are 21 years of age and above to participate in any online gambling activities.
International betting websites, on the other hand, allow ages of at least 18 years old. This gives players more flexibility and freedom. Furthermore, many offshore betting sites have loads of football betting bonuses that would extremely complement your betting experience.
Features to look for in an online sportsbook
If you're not completely down with Singapore Pools, choosing to go for an international online sportsbook that offers football betting might not be a bad choice. However, there are some important things you need to ensure when choosing one for yourself.
For one, you need to make sure that the football betting in Singapore website is legal and has a very good reputation. One indication of such a thing is that they are able to offer a multitude of banking options, several language support, and even 24/7 customer service.
Apart from all the betting offers, you need to be able to enjoy football betting to your heart's content with little to no sacrifices. It should be both profitable and fun.