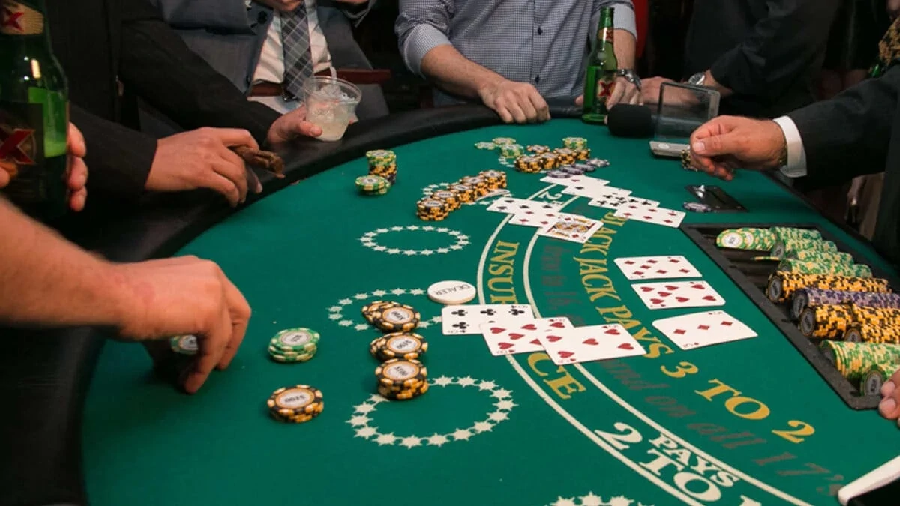 Read Time:
3 Minute, 58 Second
If you've played blackjack before, you may have encountered the term card counting. Counting cards in blackjack is one of the techniques seasoned players use when they try to play the game. While there has been a stigma attached to card counting as a form of gaming the system, it is technically not illegal and can be a mathematical exercise too for avid players. In brick-and-mortar casinos, regular card counters are usually transferred to a table with a higher house edge; but in online casinos, the system is not as easily gamed, and it is up to the player whether they want to continue counting or not.
In this post, we'll dig deeper into this practice, and give a sample of the most common card counting tricks.
What is Card Counting in Blackjack?
Card counting is a way by which blackjack players know when an advantage moves in their favour. If the game is shifting in their favour, the card counters begin increasing their bets. If the advantage is happening in favour of the dealer, the player will sit it out. Counters will be able to get an advantage through varying bets in this way.
Once the dealer shuffles the cards, an equal number of high and low cards are left in the decks. Depending on which cards are dealt in the early rounds, the ratio of high to low cards will likely change.
For instance, if more low than high cards have been played in the early rounds, the undealt cards may have a bigger number of high cards to low cards. When the latter takes place, players who count cards will bet more, since they have a higher chance of getting a blackjack, and winning in a double down.
Apart from that, if a dealer will show a low card, they will be breaking more frequently when hitting. If the undealt cards have a higher showing of low cards, this could be good for dealers. Through casino rules, dealers have to hit their 12 to 16 hands. Also, the low cards will boost their chance of getting a pat 17 through 21 hand while lessening the probability of busting.
Procedure for Counting Cards in Blackjack:
Now that we've oriented you on card counting in blackjack, here are the steps for doing it:
Assign a value to each card.
Hi-Lo is the most common card counting system. The values assigned to each card are as follows:
2, 3, 4, 5, 6 = +1
7, 8, 9 = 0
10, Jack, Queen, King, Ace = -1
As every card is dealt, you add 1, subtract 1 or do nothing as a result of the card's value.
Have a running count based on the values of the cards dealt.
A card counter will keep a running counting for each card that comes out of the deck until the banker shuffles the cards again.If the running count goes up, the advantage of the player shifts up. If the count becomes negative, the advantage of the casino goes up.
Using the information for calculating the "true count" (count per deck).
To get around card counters, casinos use multiple decks. As a player in a multiple deck game, you can translate the info into a "true count" or count per deck.When multiple decks are in play, extra high cards are not the only thing important to a player, but also the concentration of high cards vis a vis the low card concentration.
The formula for calculating a true countis shown below:
True Count = Running Count divided by Decks Remaining
So for instance, you have a running count of 9, and there are still three decks to be dealt, your true count is 9/3, or 3. If otherwise, your running count is -8 and have four decks remaining, it is -8/4, or -4.
Change the bet as the true count rises.
Now that you have the information about the running count and true count handy, you have to raise your betswith the rise of the true count. When the card favours the player, you have to bet big, and the reverse is true if the dealer has the advantage. Manage your bankroll and develop a betting strategy to get better at card counting for blackjack.
Count Cards Like A Pro
While the information and tips listed here aren't a guarantee that you will win a hand or every deck in blackjack, they can teach you how to become better at playing and lessen your frustration in losing consecutive hands and bets. As always, everyone is encouraged to have their strategy and not stick to one strategy, especially if it's not working for you. Always remember to gamble responsibly!
To know more visit Betvision