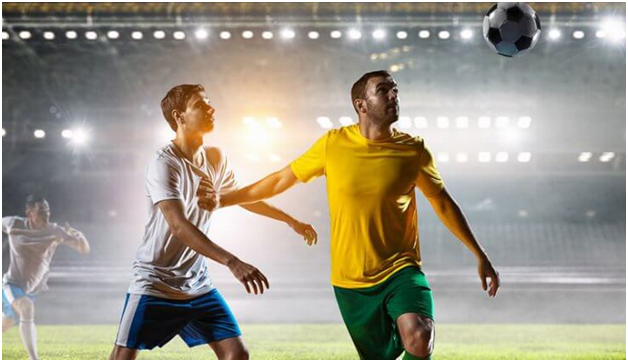 Read Time:
2 Minute, 36 Second
Sports betting is unrivaled in terms of excitement. Emotions fluctuate in tandem with the performance of the sportsmen on the field. Adrenaline rushes, optimism soars, and victory is wonderful — and profitable. It's no surprise that sports betting is becoming increasingly popular as more states permit it.The principles of winning and losing are simple to grasp for those new to sports betting. The numerous forms of bets, on the other hand, can be overwhelming. Knowing all of the different types of bets not only expands your wagering possibilities but also improves your odds of winning because you'll know which bet to place when.
Point Spread
Point spread betting odds are a staple of sportsbooks, but they can be difficult to grasp for newcomers. They're expressed in a plus/minus format, just like money lines, except instead of dollars, the numbers signify how many points one side is favored to win by. Because the favorite must overcome a point handicap, point spread bets are also known as handicap bets. Unlike money line betting, a bettor's winnings are contingent on the final score beating the spread. Given that these bets often payout in money line format of roughly -110, the amount the bettor earns is different from the spread. Point spread wagers can be exciting, especially in games when the score fluctuates. They may also keep you interested in a blowout since a 24-point underdog who loses 42-21 is still a winner for the bettors.
Futures
A futures bet is exactly what it sounds like: betting on something that will happen in the future. Season-long championships in major sports, large individual prizes such as the Heisman Trophy, and prominent standalone events such as the Masters or Daytona 500 are all common examples. Futures are entertaining, simple bets that are normally available anywhere. They're most effective when you can discover a team or athlete capable of defying the odds and winning a championship.
Prop Bets
Prop bets are entertaining wagers that don't always involve true game knowledge and don't rely on the game's final outcome. In some circumstances, such as a prop bet on who will be the first player to score a touchdown in an NFL game, and the informed bettor has an advantage. You might be able to locate value if you know a team's habits. Prop bets are a simple method for new bettors to get their feet wet in the betting pool. They payout in a money line system, which means that the more likely occurrences are expressed in negative numbers, while the less likely occurrences are expressed in positive numbers. Just bear in mind that, because prop bets are so highly reliant on chance, you're unlikely to make a killing on them, and sportsbooks frequently cap prop bets to limit their total payout obligation if a longshot comes through.
When it comes to the various forms of sports bets available, this is, of course, just the tip of the iceberg. See the SBOBET for more information on online sports betting systems, and read the betting guide for more articles on other sorts of sports betting.